Delicious Chili Oils From Our Neighborhood Barbecues to Around The World
Hi, I am Chi Chi Bolton founder of Chi Chi Pepper Products, Inc.
Our Sunday Barbecues At Mariners Village in Marina Del Rey, CA
A few years ago when l lived in Marina del Rey, California, I made chili oil and brought it to a Sunday neighborhood BBQ gathering. I didn't think my neighbors and friends would like it, not sure why I assumed it, but I thought it's probably too spicy or too oily for their tastes. When a friend asked if she can try some, I said sure, but it might be spicy for you. That was definitely not the case, she loved it and scooped a spoonful into her salad! And more people wanted to try, the next thing I knew it was gone. I was thrilled! Then next week I made a jar and yep, it's gone so quickly, and the next week, I made sure I had a few spoons full on my plate first. This chili oil which would come to be called "Chi Chi Pepper" quickly became a favorite staple at our Sunday BBQ gatherings.
Traveling To Beautiful Tulum Mexico
When my husband Joe and I traveled to Tulum, Mexico in the Summer of 2016, one dinner night we found a delicious chili oil in a fancy steakhouse. It was so delicious, we dipped everything in it, even tortillas! It feels like a surprise gift from Mother Nature when we taste a beautifully done chili oil from another culture. The familiar flavor of a Sichuan mother's homemade chili oil, the tastes of home to me.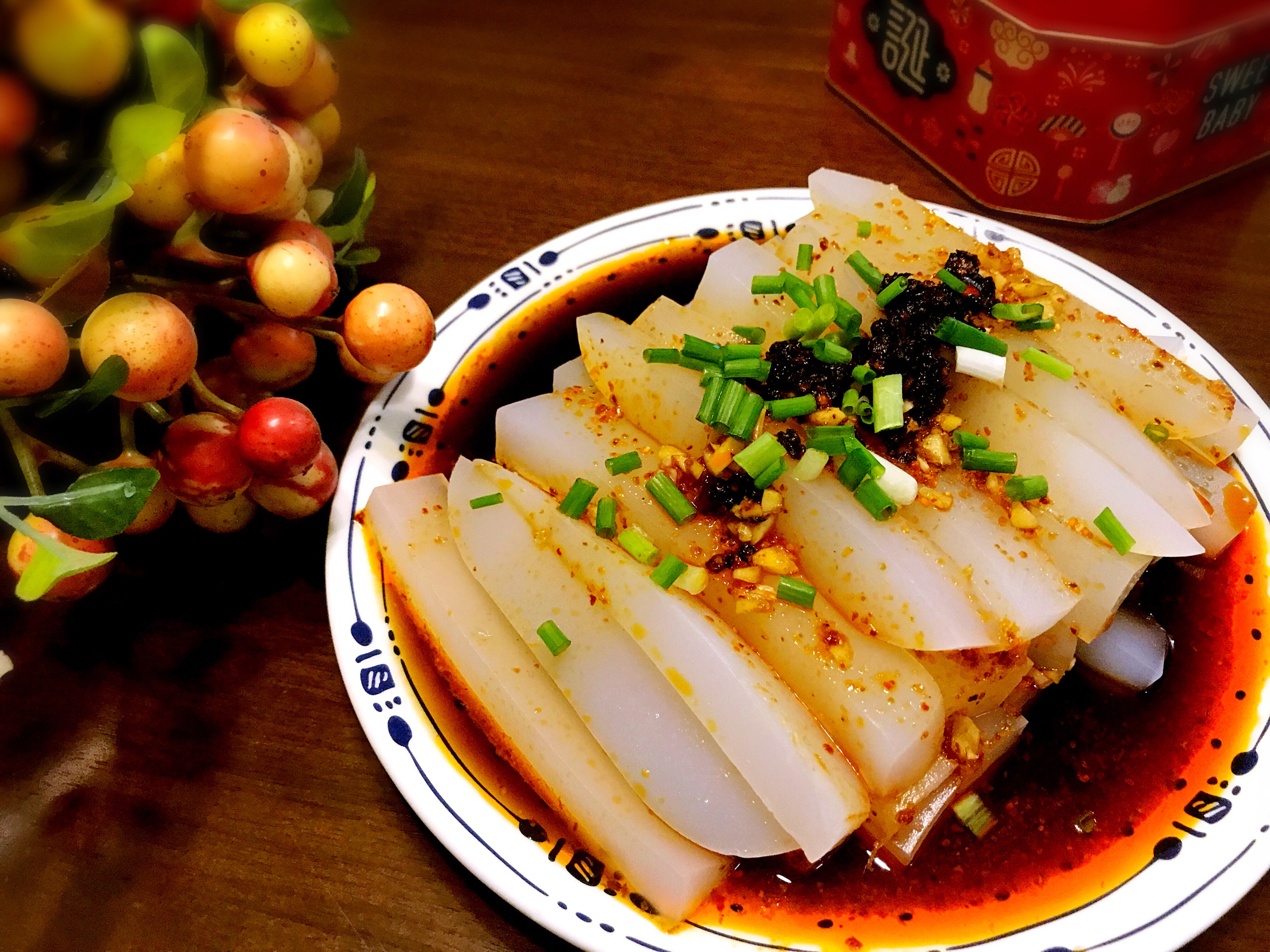 Growing Up In Taiwan
When I was in middle school my mother prepared my lunchbox daily, her famous flavorful Sichuan style cooking- covered with spicy red chili oil, well, it can be a little messy. My classmates would peek into my red oil covered lunchbox with curiosity, not many people ate spicy like us back then in Taiwan. I have to just let them try it. Everyone was panting with tongue sticking out, but kept asking for more. It brought so many joys to our long and dreadful school days. When I told my mother of that, she laughed to tears. That's how she began to make chili oil to share with everyone, and we've never stopped!
"Something about spicy foods, hot sauces, spicy chili oils, it connects people through curiosities, and a need to share, and to talk about it."
Our Flagship Chili Oil - Chi Chi Pepper
When Joe and I were testing the ingredients for Chi Chi Pepper and Chi Chi Crunch, we found the "secret recipe" That is grinding the ingredients ourselves so they go into the jar super fresh! No flakes, no powders, not chopped until when they're ready to be made into chili oil. Nature is in freshness, it's the fountain of earthy flavors and aromas. It also means that we would find ourselves covered with spicy chilies, it wasn't fun, but we were excited because, for the great taste of our chili oils, it's all worth it!
Chi Chi Pepper the Extra Hot Chili OIi. Perhaps for those who into spicy stuff would agree that eating spicy is like an addiction, the good kind of addiction, that you just want more, and the spicier the better. It's not easy to find REAL spicy chili oil or even really HOT hot sauce in the grocery stores, not even in the Asian markets. Most products are just not spicy enough and not fresh enough! So I made it my priority to make a REAL spicy, fresh chili oil! Extra hot, flavorful, and healthy! It blows our mind that how many people love Chi Chi Pepper, we thought Chi Chi Pepper is really HOT that would make most people hesitate, but nop, people love it and some even asking if we could make it even spicier!
Our Latest Premium Chili Oil - Chi Chi Crunch!
Chi Chi Crunch, the Extra Crunchy Chili Oil. It's Joe's creation! Like most New Englanders, Joe doesn't eat too spicy, they love creamy, cheesy Italian dishes. So am I, except I drizzle my hot chili oil all over the creamy pasta, and cheesy subs, it's SO good, you ought to try it! Joe tried Chi Chi Pepper and it burned his mouth, so he wanted to make a chili oil that is for everyone to enjoy. We decided to make it similar spicy like the peppers people would put on their pizza, and with olive oil, garlic, slightly smoky, and extra CRUNCHY, it tastes simply brilliant! We would eat it off the jar, some customers said they love it with cheese and crackers, or with dipping sauces!
Coming Soon - Chi Chi Fire!
Chi Chi Fire! Like I mentioned earlier some customers asked us if we could make even spicier chili oil than Chi Chi Pepper, so we set our foot to accomplish their request. This is only for the professionals! We made Chi Chi Fire with the goal not to sacrifice the flavor! It is super spicy, and is still very tasty! There's no chili oil out there like Chi Chi Fire. It's bold in creation and taste, and it's definitely not for the faint of heart!
Do you have a great experience with chili oil that you'd like to share?
Do you Have an Awesome Recipe That You Use Chi Chi Pepper or Chi Chi Crunch in?
Take 3 or more photos while you're making this great recipe that we can't wait to learn.
Write a brief description of each step along with each photo.
E-mail it to us at:

hello@chichipepper.com
If we use your story or recipe on our site, we will send you a free jar of each of our Chili Oils.
#Chi Chi Pepper #Barbecue #Spicy Chili Oil #Sichuan Chili Oil #Chi Chi Crunch #Ghost Pepper Chili Oil #Crunchy Chili Oil